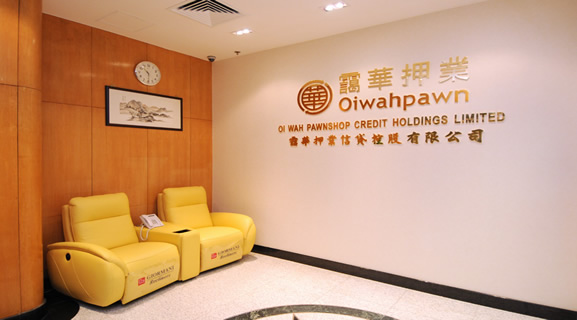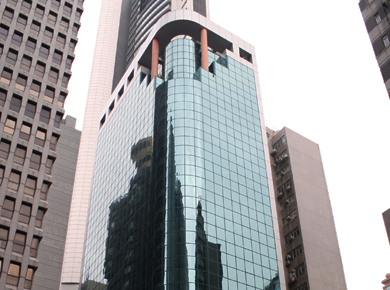 Wai Wah Pawnshop, the first pawnshop of the Oi Wah Group was established in 1975 in Mongkok. With our mottos of "Professional and pragmatic as our practice, Integrity as our value, Customer as our asset", we have grown from a small shop employing merely four staff to our chain empire currently running twelve branches all over the Hong Kong Island, Kowloon, and the New territories in these 36 years, most of them are self-owned properties.
In addition to our strong capital background, our chain shops adopt prudent practices in their business operation. Besides holding a valid business license issued under the Pawnbrokers Ordinance of the Hong Kong Special Administrative Region, our Company also possesses a statutory license for moneylending business. Legally the total amount of money lent out by us is not restricted, and we legitimately charge clients interest rates as stipulated by the law.
To date back, Pawnshops were the first credit companies in ancient China, and have maintained popularity ever since. A pawnshop functions like a bank in terms of economic activities; if you deposit a physical object into a pawnshop as a security, you will immediately receive your needy cash promptly right in time. In our diversified economic society, we truly understand that "Time is money". Our Group thoroughly comprehends the cash needs of our clients. We give our pledge to offer you the most convenient financial access the best we can, and to provide you with our outstanding services for easing your urgent money needs.
Hong Kong has been flourishing in her economic growth. To cope with our continuously growing number of clients, we have added real property mortgage service in recent years to diligently provide clients with the most ideal tailor-made loan plans exactly matching their individual needs. In order to protect our clients' privacy, we are the pioneer company to design a private conference room in our Wanchai office for our clients' booking and discreet meeting with our staff. Additionally, our Group has set up Personal Hotline Service to answer clients' enquiries and give prompt quotations.
"Flexible, feasible and fast; professional and reliable; clients always an asset" marks our Group's highly commended and renowned brand name of pawnshops and mortgage business in the Region.